Your health, in good hands
Do you already know our NEW Method 2.0?
In this new model, communication with the patient is shown to be a key or fundamental element in addressing the specific problem and influencing the evolution and final results. This communication is nowadays even more difficult and conditioned by progressive technification, which on many occasions reduces the importance of human relations. Some authors show that for patients who come to rehabilitation with chronic back pain, the most important thing is effective and open communication with the physician.
✓ Professional-Patient Communication
✓ New AMS Spaces 2.0
✓ Personalized Attention
✓ Graphic Medicine
✓ Patient Education
✓ Therapeutic Exercise
Improving the quality of care and optimization of skills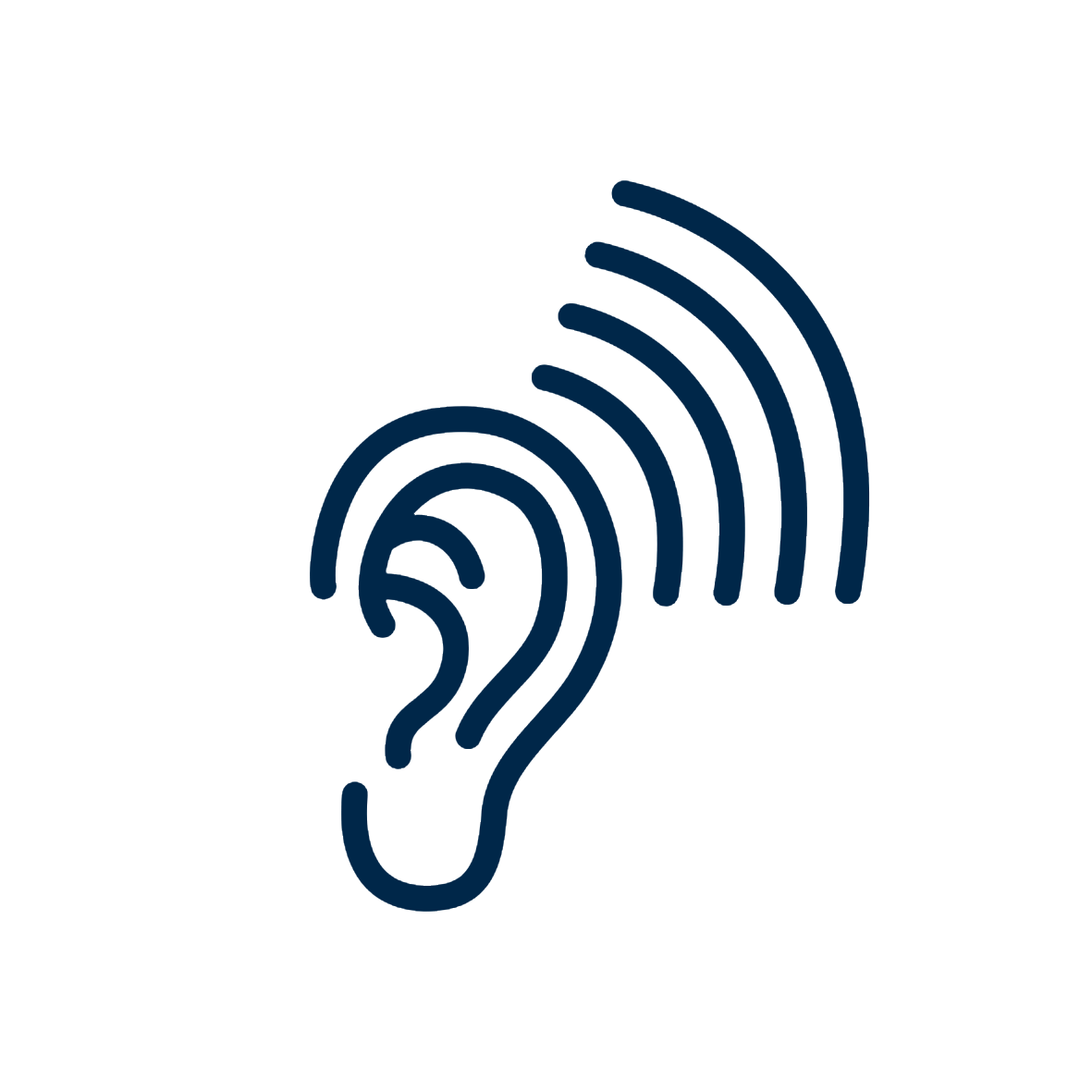 What does what does it consist of?
We intend that the therapist knows how to educate and demonstrate the importance of a non-passive treatment and be able to generate strategies to transmit useful information and convince the patient of the need to include exercise in their recovery process and be able to self-manage part of their recovery process.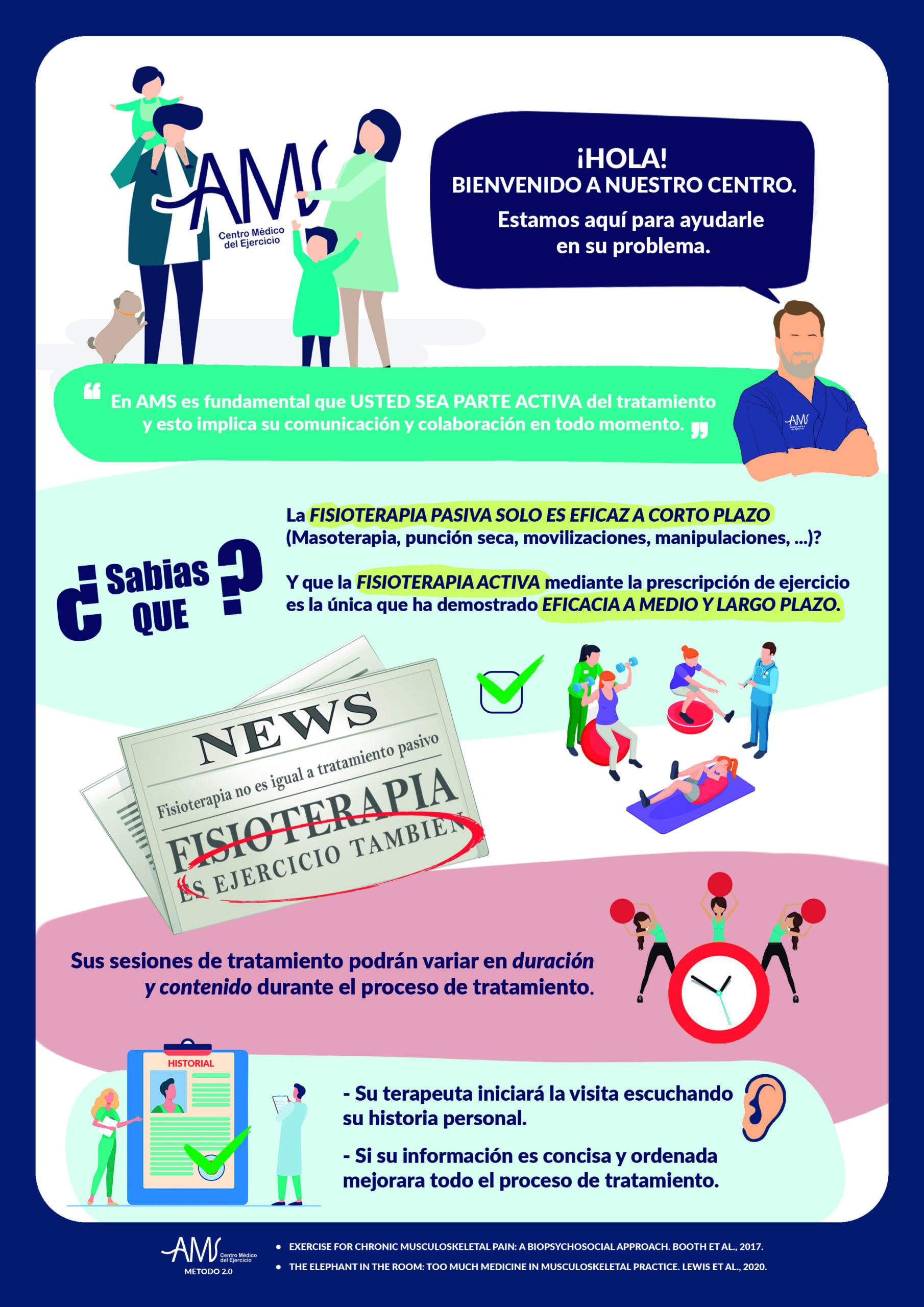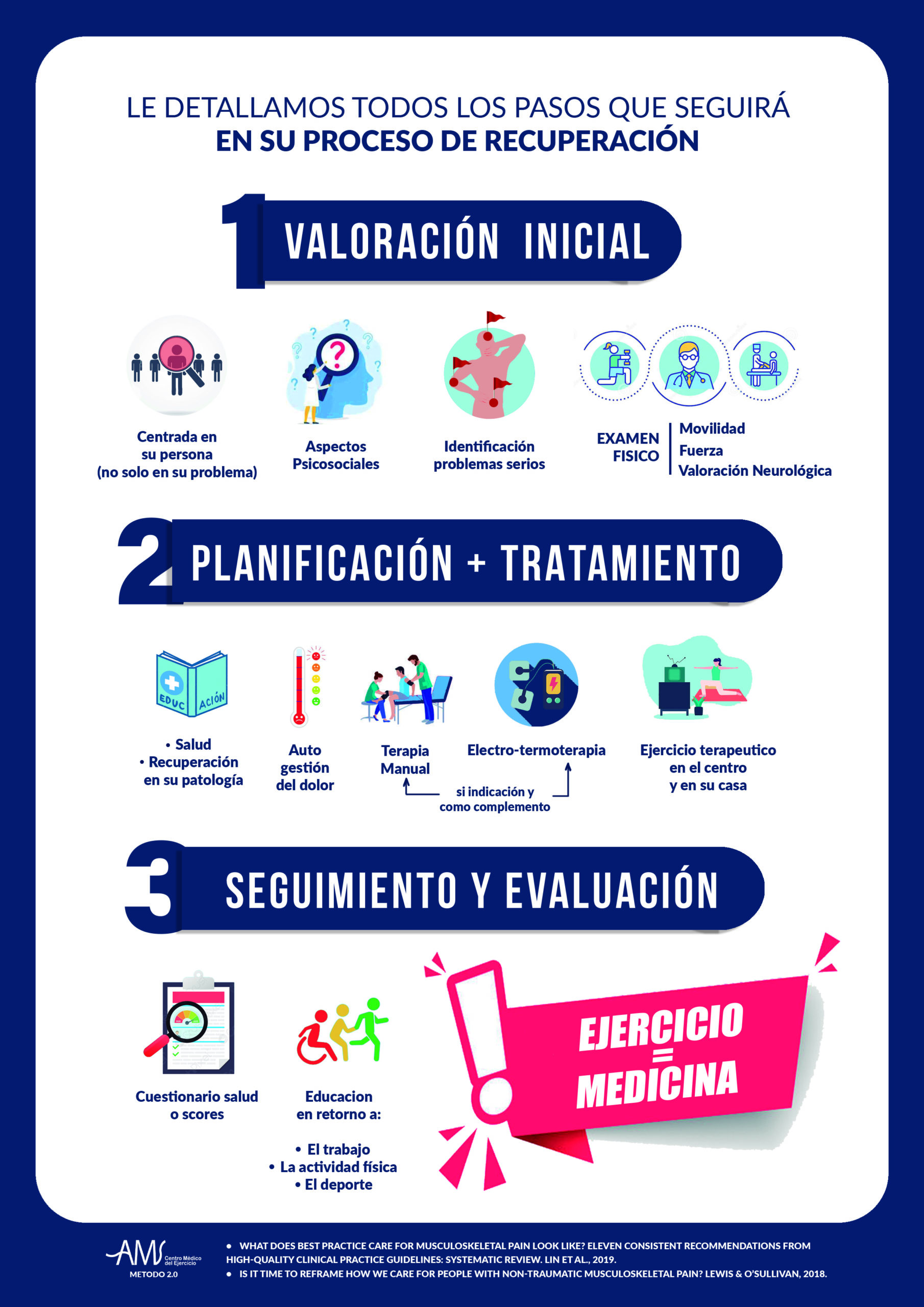 The pressure of care in medicine and physiotherapy is suffered, not only in the public sector, but also in the private sector. It is becoming increasingly important to optimize working methods and to have all possible tools at our disposal to be more efficient in the management, education and treatment of patients in daily clinical activity.
With the intention of updating and unifying our work method throughout the network of private centers of a group that offers care in medicine, physiotherapy and exercise, the idea arises and with the general objective of developing a new version 2.0 based on the biopsychosocial model and generated from the concepts of Graphic Medicine (GM) and Health Corners (RDS). On the other hand, as specific objectives, we have tried with the MG and the RDS to improve the quality of care by optimizing communication and educational skills and the creation of different physical spaces that serve to carry out these tasks, also pretending that they are used regularly by professionals.
Creating this new version has involved the creation of two types of tools: on the one hand, the graphic materials or infographics and on the other hand, the physical spaces based on the RDS. The graphic materials or infographics have been designed to be used in printed or digital form and making use of the physical spaces, where communication with patients can be established.
The final result has been the creation and graphic design of a total of 32 Infographics, which represent an extensive and valuable material with which we intend to achieve the objectives set and the creation of these physical Spaces distributed in different areas and zones to be used. All this articulates the main skeleton on which the new 2.0 version of our work method revolves.
The revolution in medicine, physiotherapy and exercise only in